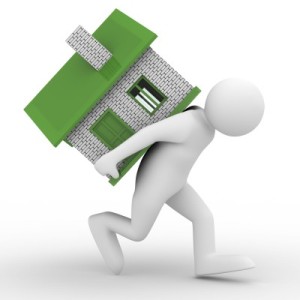 ¿Have you ever consider what is a good credit or a bad credit? ¿Have you think if you really need a credit and can use it in your OWN benefit? ¿Do you know how can you save in interest or number of monthly payments?
Suppose you bought a house and your credit is for 142,500 USD.  Your monthly payment for 15 years with an interest rate of 4.99% will be $1,709 which include the monthly payment of capital & interest + taxes.
¿Is it interesting enough if I tell you that if you just pay an extra $54 USD monthly you will save ONE year of monthly mortgage payments?
That means that for 14 years will be $1,763 USD instead of 15 years of paying $1,709.  ¡Imagine the impact this has in your economy, in your family and in your mind!
But wait  ¡This gets better!  ¿Don't you feel like you can liberate yourself from a mortgage burden for ONE whole year?
Let's continue with the same exercise. Now instead of buying candies or some other unimportant good or service, you decide to pay just another $63 usd monthly for the mortgage. ¡You will be saving ANOTHER year of payments!.  You will end up paying $1,826 each month for 13 years.
There are two types of credit, Good credit which is a tool and bad credit wich will make you an slave.
The concept of wise or good credit.
On the one hand, you can consider you are getting good credit when use it to INVEST.  An investment usually will produce income, value or wealth in some way. Examples: A business, a house that revaluates is an investment. A house that you buy and then rent may be an investment.  On the other hand, if you manage to save time, interest or number of payments you will be getting the golden medal for your credit. Just remember to be aware of the interest rate, the time and the conditions on the credit.
Ok, I understand that this information is not completely available for a person who doesn't know finances. I agree on that, in that case, do your homework, after all a credit is a long commitment. So take the time to go to your banks and ask them to give you the numbers.
Remember, the business of a bank is to earn interest from that money. So, if the information they provide is not enough for you, look for counseling in order to measure up all the real terms or conditions in which you will be involve for several years.
After all; your house, your family and your future will depend on the decisions you make today.