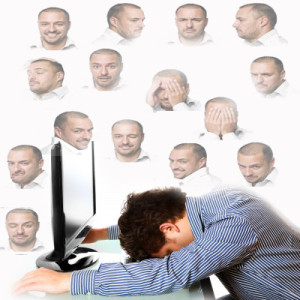 "The human side of every person is the greatest enemy of the average investor or speculator" Jesse Livermore.
Let's face it, unless you are from other planet and you will have to deal sometimes with your emotions. The reason many novice traders lose 90% of the time is because they keep their emotions like fear or greed in the trading equation.
¿Did you know most professional traders don't hold losing positions? In fact they act like a Robot, as soon as a trade goes against them in to their stop loss line, professionals DO KILL the trade immediately, they have learned how to use human nature in their own benefit and act automatically.
The reason for novice traders for not to cut losses is that deep in their heart they still hope that the markets would turn around and losses would be reversed or in the worse scenario they hope at least to  break even.
To be consistent in acting properly against loses is one of the biggest issues one trader, even the more experienced will face, the other issue is to become consistent in maximizing the winning trades.