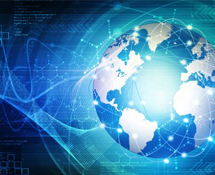 Technological advances along with the internet have opened the doors not only to creating new online businesses, but also to legally invest in the stock of the United States and the rest of the world, without a visa, with lower fees, tax exempt and almost from anywhere in the world.
There is a lot of people who even now days are faced with the dilemma of wanting to invest their money abroad but have or face one or more of the following obstacles:
• They don't speak English.
• They don't know which company (broker) accepts the amounts they have to invest.
• Do not know how to avoid the allowances expense to open the account.
• They fear it is a shell company.
• They do not know there are registered brokers with insurance against bankruptcy.
• They do not know what type of account they need. Savings, investment, with margin, no margin etc.
• They do not know how to protect their money in case of death.
• They do not know how to access their money either via internet, card or check without physically going to the country where the account is located.
• They want to avoid cumbersome paperwork.
• They feel powerless in trying to use media such as the internet.
To solve some of these dilemmas I'll give you some guidelines that may be helpful. There are brokers or brokerage firms both online and offline seeking to meet the needs of its customers.
I can refer to companies such as Merylinch and/or well-known banks that actually receive your money as long as you show where it comes from and that the amounts which you invest are of minimum 250,000 usd. Such companies have a policy of providing advice and service to their customers, but their operating costs are expensive, sometimes quite expensive.
But for small investors, there are other brokers that accept small accounts from 5000 USD, which favors small investors. Normally this type of brokers work through internet while also having offline branches and provide customers a relatively simple service and investment platform. The costs of operating with them are relatively low when you consider they charge between 5 and 10 USD per transaction. Among them we can find e-trade, Ameritrade, schwab, fidelity (limited accounts for foreigners), MBTrading, ETFC, Vision Financial Markets, etc..
On the other hand, there are brokers who charge even cheaper, but in return, these brokers provide very basic information because they assume that their customers already know the business, are more experienced people or make many transactions.
Most of these brokers provide 4 to 1 margin accounts. What does this mean? Margin accounts allow a customer to make transactions for amounts greater than the money deposited in their portfolio or its worth. To put it in simplistic terms. They lend you money. For example, if you deposit 10,000 you can make a transaction up to 40,000. This is a very good option when the client is more experienced, otherwise, I would suggest you to transact only with your own money.
Additional Margin Accounts allow you to do "short sales", this implies FIRST SELLING (stock, currency etc.) and then BUYING for replacement.
Some focus solely in the stock market and others have the ability to cover several markets. In summary, depending on the broker, they will give you access to invest in stocks, futures, currencies, commodities, bonds. Some do not provide margin accounts to foreigners as it involves a greater risk.
The brokers that I have mentioned so far are authorized and recognized brokers with the SEC and usually have insurance coverage in case of bankruptcy, which saves us a lot of headaches. And if you want to make sure to protect your money, just visit the website:
http://www.sec.gov/investor/brokers.htm
Some of these brokers are expecting that their clients speak Spanish and have even translated their website into Spanish, provide platforms courses in Spanish or have Spanish customer service.
The huge advantage of being a foreigner in this case is that there are some tax incentives to the gains obtained through these brokers.
How to open the account is facilitated by the Internet, most of these online brokers allow to fill an online application and submit documentation via email or regular mail, so per diem spending is no longer necessary. Even the brokers themselves provide as part of its services to create electronic links to online transfers that are safe and reliable. This means that if is about accessing the money, the processes are fairly well established.
The important thing is to define which of these brokers meets your expectations to choose between any of these or others that exist online.
If you require more information leave me your comments here or in the "ask Selma" section.