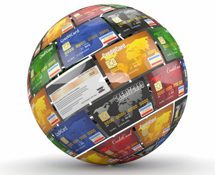 Let me give you a real life example how a business can avoid bankruptcy. One optimistic Mexican entrepreneur want to buy machinery in USA since the price of the dollar is in $10.
The entrepreneur accepts to pay machinery in $100,000 USD and gets credit due on December 2008.
Everything goes smoothly for a while, but in December 28, 2008 the dollar does not longer cost $10 but $14. In less than 6 moths the debt has increase from $1,000,000 to $1,400,000 pesos. 40% more of the amount this person was willing to pay.
On the one hand; Can you imagine to lose your illusions in just few months?, on the second hand, if the entrepreneur can pay, now the USA seller is in trouble, now he has to get either his money or the machinery.
It is important to learn how to use knowledge in our practical life so we can protect ourselves or our business of the economic reality in which we live.
What makes this so special? Well, we use to bring the idea of speculation and investment when we talk about the markets; however, markets are also design to protect as in options market, futures market or Forex market and it is important to know that one may have different alternatives.
With that said, I understand that we cannot predict future but there are technics that help us to see the future tenancies.
In conclusion, if it is not interesting enough for you to learn about the markets, it is good idea to request some kind of consulting.